NORTH AMERICAN BIBLE INSTITUTE
BIBLICALLY FAITHFUL | IMMEDIATELY PRACTICAL
An announcement from Jeff Smith, Executive Director of NABI:
Here at the North American Bible Institute we are excited about our next class: New Testament Survey.  Unfortunately, due to the coronavirus we are postponing this class until July 11, 2020.  We feel confident that the looming threat of this virus will be passed by then.
We are sorry for any inconvenience .  God bless you and protect you during these uncertain days. 
Jeff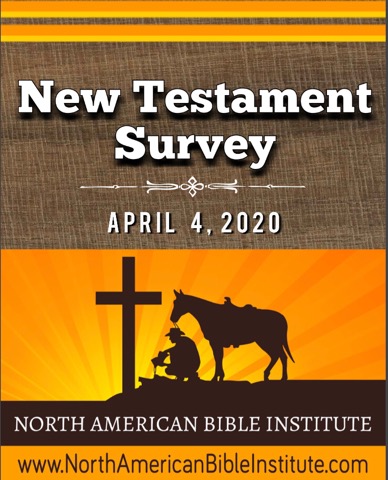 What can you expect from NABI?
What can you expect from NABI?
What can you expect from NABI?
NABI Offers a great opportunity for bi-vocational pastors, leaders and teachers to get a quality education.
We host one class per quarter, totaling four classes per year. Each class is 8 hours on Saturday with 12 hours of homework per quarter.
A professor with a Master's Degree or above teaches each class.
Upon completion of the four classes students will be awarded the NABI ONE YEAR CERTIFICATE
ENROLL TODAY!!
Don't miss this opportunity